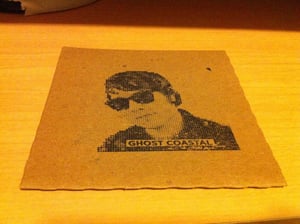 $

5.00 - On Sale
Hey guys,
Here is the regular version of GHOST COASTAL. It's still very special, because obviously it has the same songs...and that's the point. Writing music to help people get through bad times, or simply just have fun.
Check out these 10 songs that I am very proud of.
These are individually hand stamped by me.
These are individually printed by me, with a personalized CD FACE.
There are worse ways to spend your money. This money goes to the creation of new music.
Ships on Monday September 3rd.
I love you guys...
Love JT